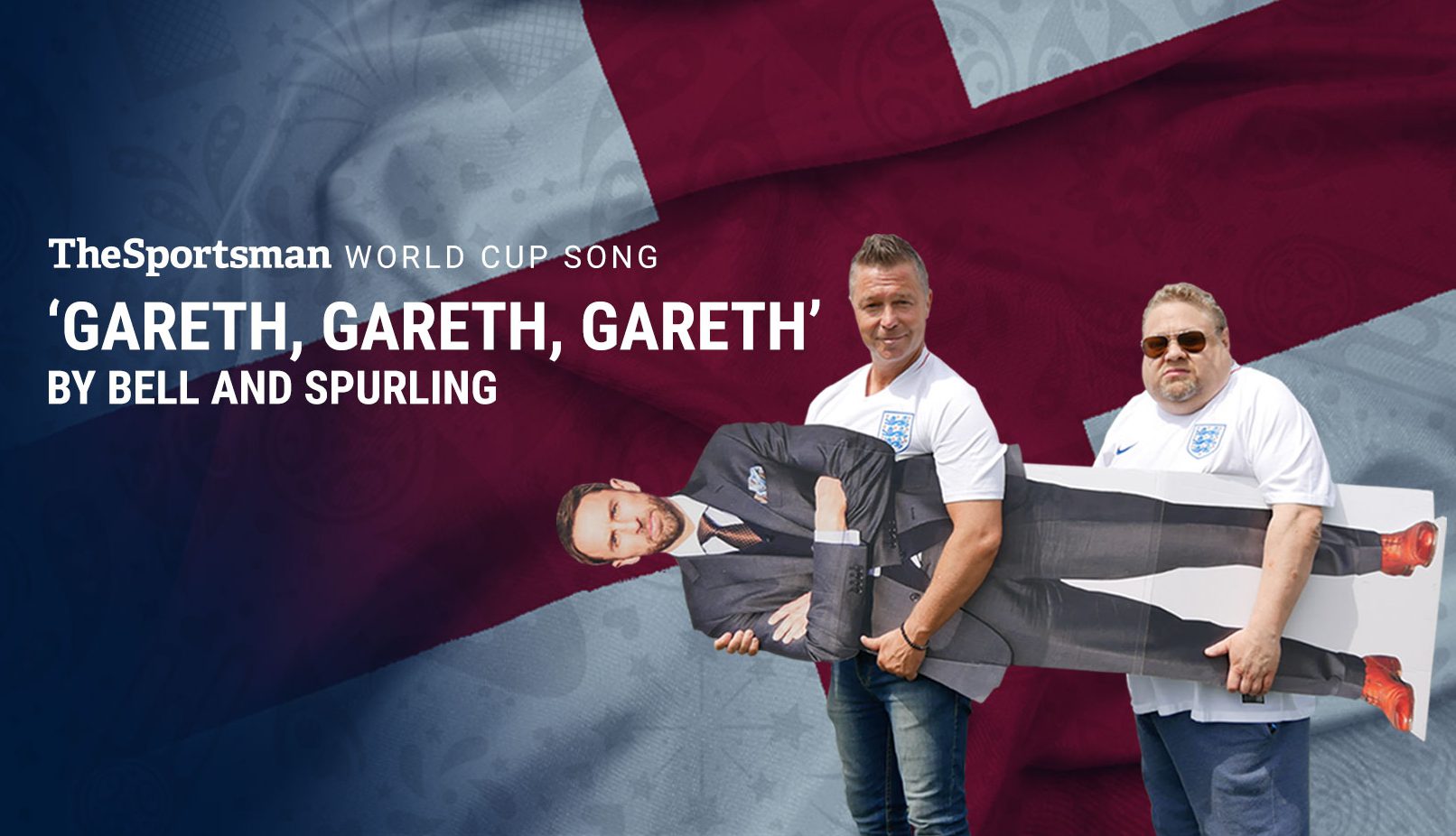 18 June 2018
World Cup Fever! Come On England!
As we prepare for World Cup Fever to grip the nation, One Media brings you the latest footballing fun with' The Sportsman' World Cup Song "Gareth Gareth Gareth" from the duo that brought you Goldenballs and Sven Sven Sven, Bell & Spurling –
Bell & Spurling back for 2018 World Cup with 'Gareth, Gareth, Gareth'
BELL & SPURLING, the duo famed for World Cup anthem 'Sven, Sven, Sven' are back for Russia 2018 with new single 'Gareth, Gareth, Gareth'.
The updated track was written, produced and recorded in conjunction with Manchester-based publisher The Sportsman, who exclusively commissioned the rewrite in a bid to follow up on the 2002 hit which peaked at number 7 in the charts.
One cap wonder Neil 'Razor' Ruddock stars in the video which sees the former Liverpool defender belt out the lyrics in his pants, including lines on Harry Kane's interview skills, Scotand's failure to qualify and the manager's iconic penalty miss and subsequent Pizza Hut advert.
Bell & Spurling will be performing the new track live at the Printworks in Manchester before England's World Cup opener against Tunisia as well as follow up hit 'Goldenballs', the homage to former captain David Beckham which charted at number 25.
The track is currently available to download on iTunes & Spotify
Charlie Zazzera of The Sportsman said "Sven, Sven, Sven remains one of the England's greatest World Cup anthems but we think we've topped it with the 2018 edition dedicated to the current gaffer. If Gareth's boys do as well as we hope, the new version will surely be sung for decades."
Bell & Spurling commented "We were approached by the Sportsman to re write the classic football anthem hit we had, Sven Sven Sven !
We realised pretty soon we had created something special that football fans would love. It has had over 500k views in its first 10 days of being online. The team at The Sportsman have been awesome, They have fresh and contemporary ideas and understand the market we are aiming it."
Razor Ruddock said: "It's been great being The Sportsman's World Cup ambassador and I've loved being involved in 'Gareth, Gareth, Gareth.'  I've worked with Bell and Spurling before and it was a right laugh being in the music video for a really funny new song."
One Media iP is looking forward to delighting fans with this unbelievable catchy tune, which is available from all digital music stores now…COME ON ENGLAND!