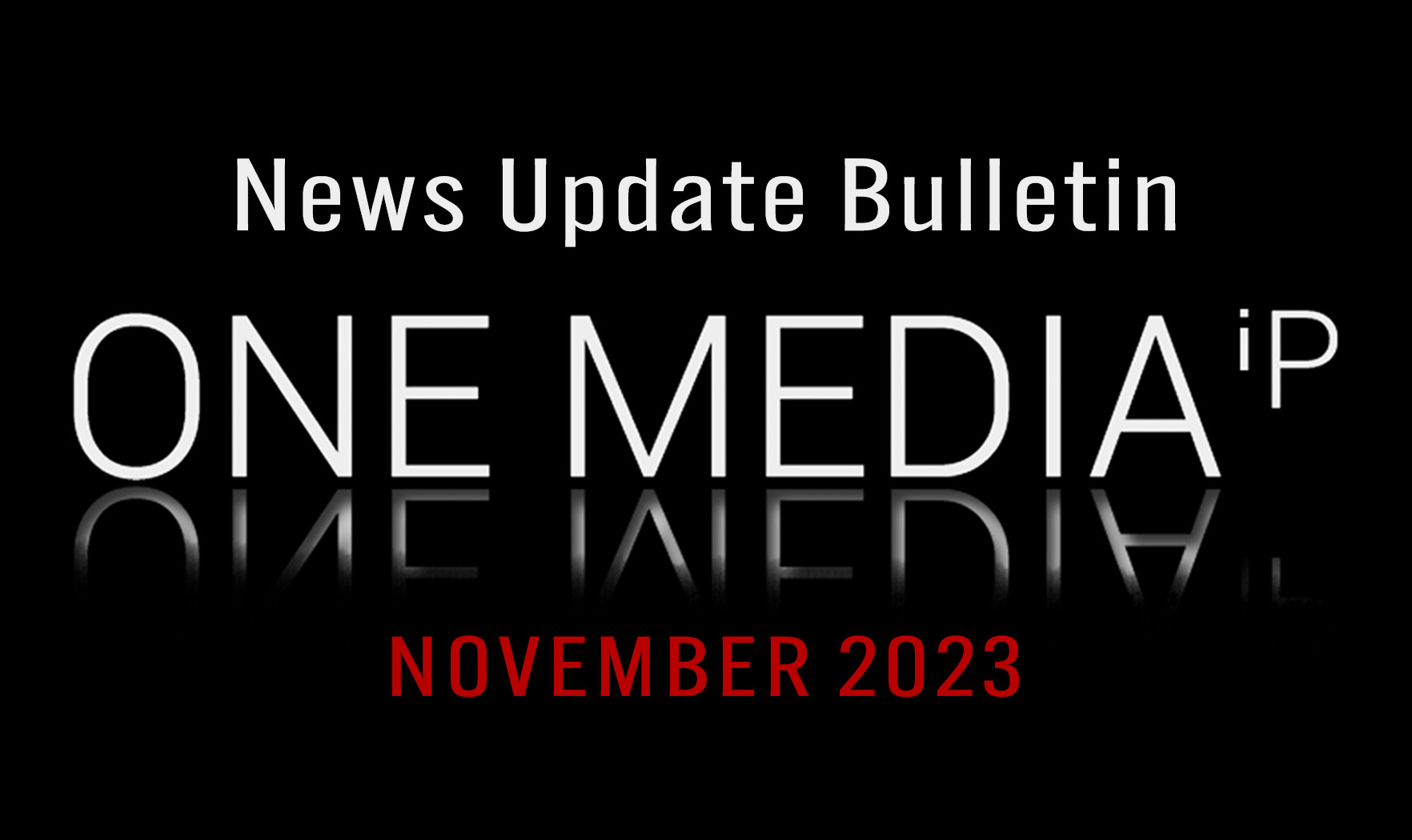 14 November 2023
News Update Bulletin November 2023
In this News Update Bulletin for November 2023, we bring you some exciting updates in the world of One Media.
AI & Music
AI, or Artificial Intelligence, refers to the development of computer systems and software that can perform tasks typically requiring human intelligence. These tasks include problem-solving, learning, understanding natural language, recognising patterns, and making decisions. AI technologies encompass various approaches, including machine learning, deep learning, and neural networks, to enable computers to mimic human cognitive functions and improve their performance with experience and data.
Like babies learning to walk, talk and grow we stand on the edge of human development with partners that may as well be the next stage of human evolution. My thoughts are that humankind will merge with technology as creatures left the sea and walked on land millions of years ago. Space exploration and survival relies on this – humans will combine with tech and become one. It's not a war or something to be feared. It's the next step. Look around, it's been happening for decades. Teenagers married to their phones that rarely are used for calls. In the not-so-distant future 'chips' will be commonplace as part of growth inserted into humans assisting and advancing our very lives as a pacemaker does to the heart currently. AI is only a part of human development – not the feared overlord that will control it.
Don't fear AI. Embrace it and put it to work. We made a start at TCAT four years ago – cleaning up fraud in music, enabling and empowering artists to take control of their finances and bring transparency to music rights. It's a new beginning with countless possibilities.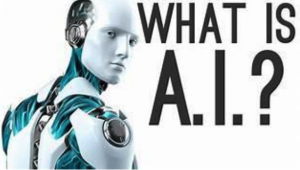 The Team
During September 2023 the company recognised its team of Creative Technicians in a consolidation of duties and promotions to meet the emerging markets in our music industry. We are delighted to give our clients a run-down of the who's who in the back office keeping our wheels well-oiled and your content fully empowered.
Vicki Sweeney – General Manager
Vicki has worked for One Media iP for over 13 years. Starting as a Junior, she has worked her way up through the company and now as General Manager oversees day to day operations and commerce. In those 13 years, Vicki has built up a great deal of knowledge about the company and the music industry, and attended various courses though the BPI, AIM and YouTube. Vicki's management of the contract system and tracking monetisation of the company's assets is legendary.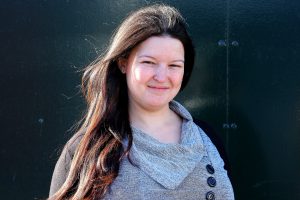 Ben Carr – Technical Manager
Ben started his career after graduating from Reading College of Art and Design with a BA Honours in Photography and Digital Imagery during, which he forged a particular interest in a module focused on web design. He then went on to self-study web development and earned himself a Microsoft Certified qualifications in .NET solutions and applications development. In 2019 Ben started working for One Media iP as the Systems Manager where he has transferred his technical and management skills over to managing One Media's cloud infrastructure and internal systems, including asset management and ingestion, automated royalty reporting and the company's websites.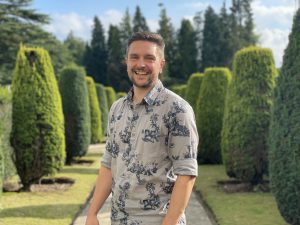 Kathryn Brewer – Senior Managing Creative Technician
Kathryn joined the One Media iP team in 2019 as a Junior Creative Technician Apprentice having secured one of the highly coveted positions offered through the Brits Apprentice Scheme. As a Senior Managing Creative Technician, in addition to overseeing the Creative team, her role involves overseeing One Media's music catalogue and ensuring optimal performance across all available digital platforms. She is the primary point of contact for our licensors and partners, also handling incoming license requests.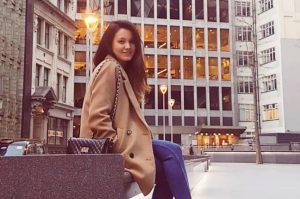 Emma Wilkinson – Senior Creative and Technical Coordinator
Emma joined the One Media iP team in February 2021. Her primary tasks include preparing and delivering digital content for distribution, designing and creating artwork assets and audio-visual content for a vast range of platforms, producing marketing collateral for new releases, as well as coordinating and supporting any on-going technical tasks. She is also involved in tracking down copyright infringements using the TCAT software. In addition to being YouTube certified, Emma has also undertaken a number of music marketing and social media platform best practice courses.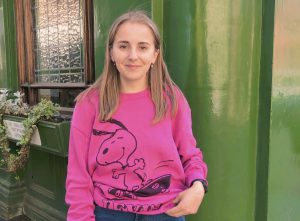 Callum Bryant – Senior Creative Technician
Callum joined the One Media iP team in November 2020, following the successful completion of a two-year BTEC extended diploma program in Creative Media Production at Farnborough College of Technology. As a Senior Creative Technician, Callum collaborates closely with his peers to curate and enhance metadata for musical works. Callum additionally heads up the Men & Motors channel for implementing new initiatives and content for both brand content acceleration.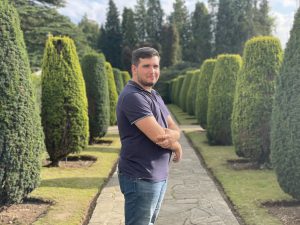 Katie Woodhall – Financial Controller
Katie has over 20 years' finance experience across a wide range of companies, Katie's career started in an accountancy practice as an intern in the nineties alongside her studies. Her career took her to working in London for a music agency. Katie is responsible for the day to day running of the finance department at One Media, credit control and paying those all-important royalties.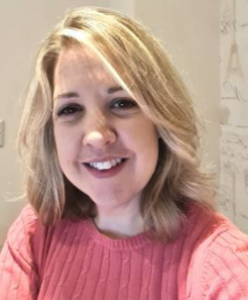 In Other News…
We are thrilled to announce that 'The Magic Flute – Dies Bildnis ist bezaubernd schön' from the Point Classics catalogue has been placed in American post-apocalyptic drama The Walking Dead: Dead City, S1EP06. The episode aired July 23, 2023 on AMC.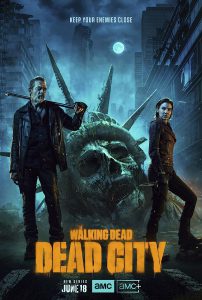 The Men & Motors Team travelled to CarFest 2023 and met up with one of the original presenters of the show – Richard Hammond. He spoke about his time as a presenter for the show, and about his 1962 Opel Kadett (Olivia) he was restoring live at the festival with The Smallest Cog team from Richard's Discovery+ show. Watch the full interview here.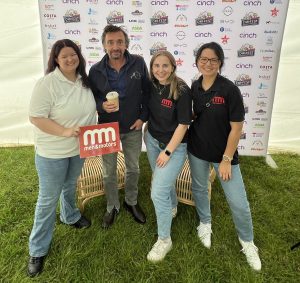 Look who's made his first Christmas record after 40 years and what a great track it is! Producer, Ian Levine with vocals by Angelo Starr have recorded the ultimate MotorCity Northern Soul Christmas jingle-bell melody. 'Another Lonely Christmas (In the Motorcity)' is an upbeat soul tune with all the festive Northern Soul trimmings: a jingling bells & saxophone intro, fast paced on-the-beat snare drum and we're off! "In the Motorcity, in the Motorcity, another Motorcity Christmas". It may be up- tempo, but the lyrics have a classic Northern Soul melancholy, as the subject ponders another Christmas spent alone. But in the penultimate verse… "Wait a minute, what's this I see?" … and Santa comes up trumps "For bringing my baby back to me." Christmas sneak peak of the video here.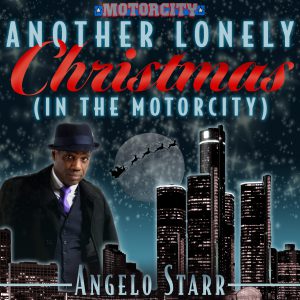 As we head to the Yule and as is traditional to wish you all a very Peaceful and Happy Season.
The world is an unhappy place right now with wars raging in Eastern Europe and the Middle East. We all do not need reminding of those less fortunate than us and whatever your views. I am sure you endorse the famous words of the legend John Lennon on the release of a new Beatles record but this from his Christmas rendition and call for peace song.
So this is Christmas
And what have you done
Another year over
And a new one just begun
And so this is Christmas
I hope you have fun
The near and the dear one
The old and the young
Imagine there's no countries
It isn't hard to do
Nothing to kill or die for
And no religion, too
Imagine all the people
Livin' life in peace