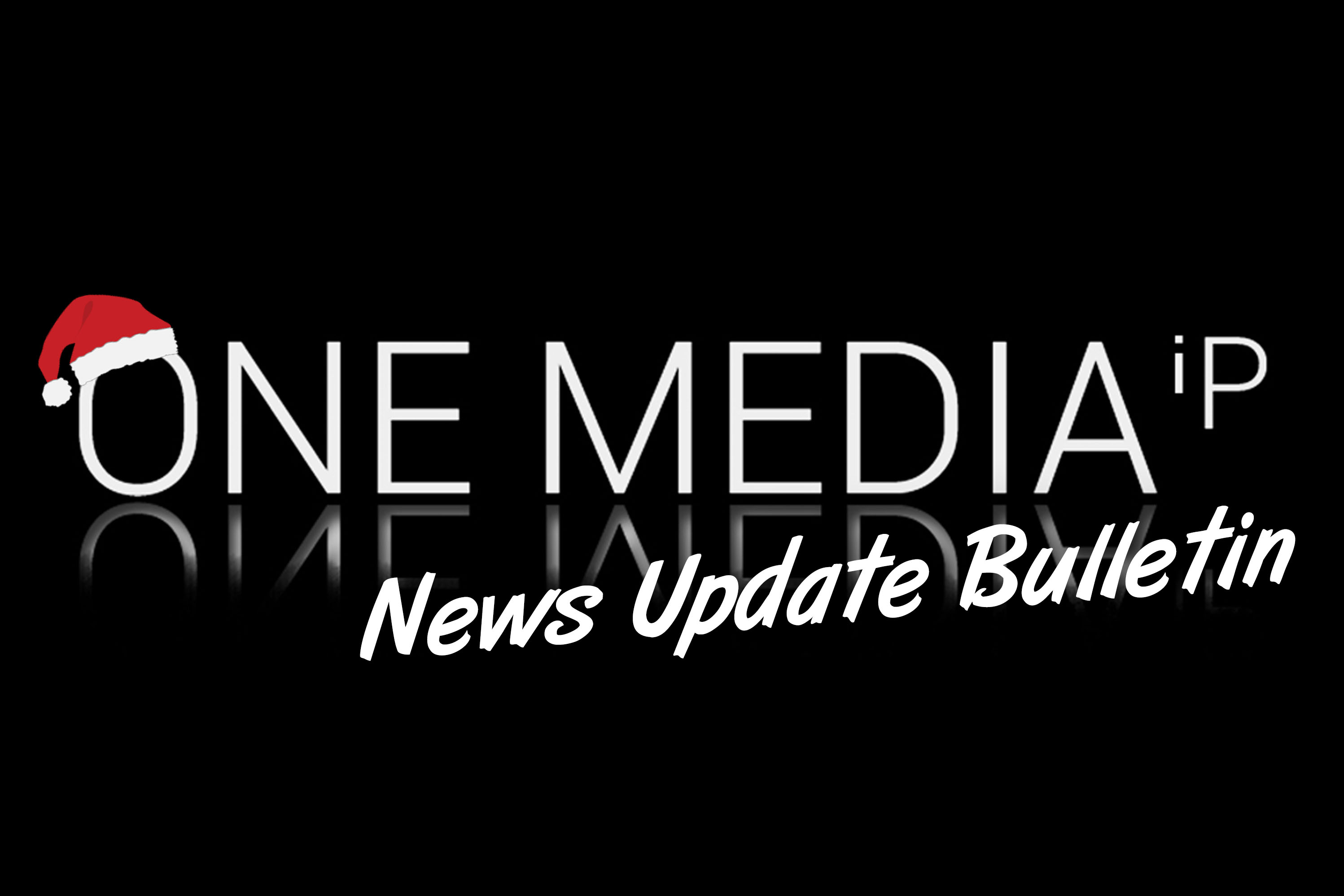 26 November 2021
News Update Bulletin November 2021
Michael Infante, CEO & Founder of One Media iP
Yep – It's Christmas soon and we are all looking forward to it – I am. 2021 is not over yet, and we have been very busy and will continue to be so right up to when Santa comes down your chimney (I am assured by Legal that is not an offence!)
Our increased Sync placings have been successful involving our various music libraries, with placings in many TV and Films. Just a few are mentioned here:
We're also delighted to announce that we have placed 'Serenade No. 13 "A Little Nightmusic":Romanza Andante' from the Point Classics catalogue in the American drama 'Dynasty' S4E21. The episode aired on the CW Network on October 21, 2021.
We placed 'Rigoletto: La donna è mobile' from the Point Classics catalogue in the American horror comedy TV series 'Just Beyond' S1E07. The episode was released on Disney+ on October 13th, 2021.
We were also glad to announce that we placed 'Waltz No. 9 in A Flat Major OP. 69/1' from the Point Classics catalogue in the American science-fiction TV series 'Roswell, New Mexico' S3E12. The episode aired on CW Network on October 11, 2021.
In other news – a long term friend of One Media released her first Northern Soul single after many years through One Media.
The new Lorraine Silver single achieved multiple radio plays, as well as a BEAT Magazine Feature. Lorraine Silver's brand-new double A-side singles 'Fever Raging Out of Control' and 'The Last To Know', produced by DJ Ian Levine, are proving to be a success in the Northern Soul music world. The tracks are getting multiple plays on a vast array of radio stations, including BBC Radio, Radio Chester, and Soul Legends Radio UK; Silver is also a feature in The BEAT Magazine's latest issue.
Our in-house team has also been very busy, and we want to introduce you to your key Creative Technicians, that like Santa's elves, make sure that the One Media's wheels keep churning and turning in these tough times.
Headed up by Kathryn Brewer as newly promoted Managing Creative Technician and our youngest one ever, who has been covering ably for our longest standing Manager Vicki Sweeney (on maternity leave but returns January 2022). "Thryn" is now the go-to person for all matters music and digital exploitation.
Callum Bryant and Emma Wilkinson have been with One Media throughout 2021 and have completed the many training courses made available by both 'YouTube' and the BPI approved training programs, gaining all necessary qualifications to ensure 'best practices' are always adhered to here at One Media Towers. Well done guys.
Lots has been going on over at our antipiracy subsidiary TCAT (www.tcat.media). We have been "on the road' raising interest in the initiative after 4 years of being part of the One Media family.  Headed up by a team of very capable software engineers with Chairman Dr Ed Vernon OBE at the helm the team are now working for multiple major record labels in copyright infringement detection and revenue recovery. Our CTO Gareth Waller has (with his team) made major advancements in this field which is being extended to all One Media clients as we go into 2022. We are already hot on the heels of those  'infringers' that are diverting income from legitimate stores such as Apple Music, Spotify and Amazon. You think you would be safe there – but you are not – find out more about TCAT and what it can do for you by emailing Emma at emma@onemediaip.com.
Finally, we want to wish our own Alice Dyson many congratulations for being re-elected as a director of the BPI. This was no mean feat as Alice has been hospitalised for the last five weeks with a very bad bout of Covid. She has been very poorly but is now on the mend. Hurry back Alice xx
As is customary at this time of year may we wish you all the best for the season in whatever and wherever you may take time out – And do take time out! Recharge your batteries (not included) and raise a glass to those less fortunate. We have lost friends through Covid and other illnesses in 2021 – To them I say "we miss you"
Happy Christmas All – 2022 – let's see what you got!