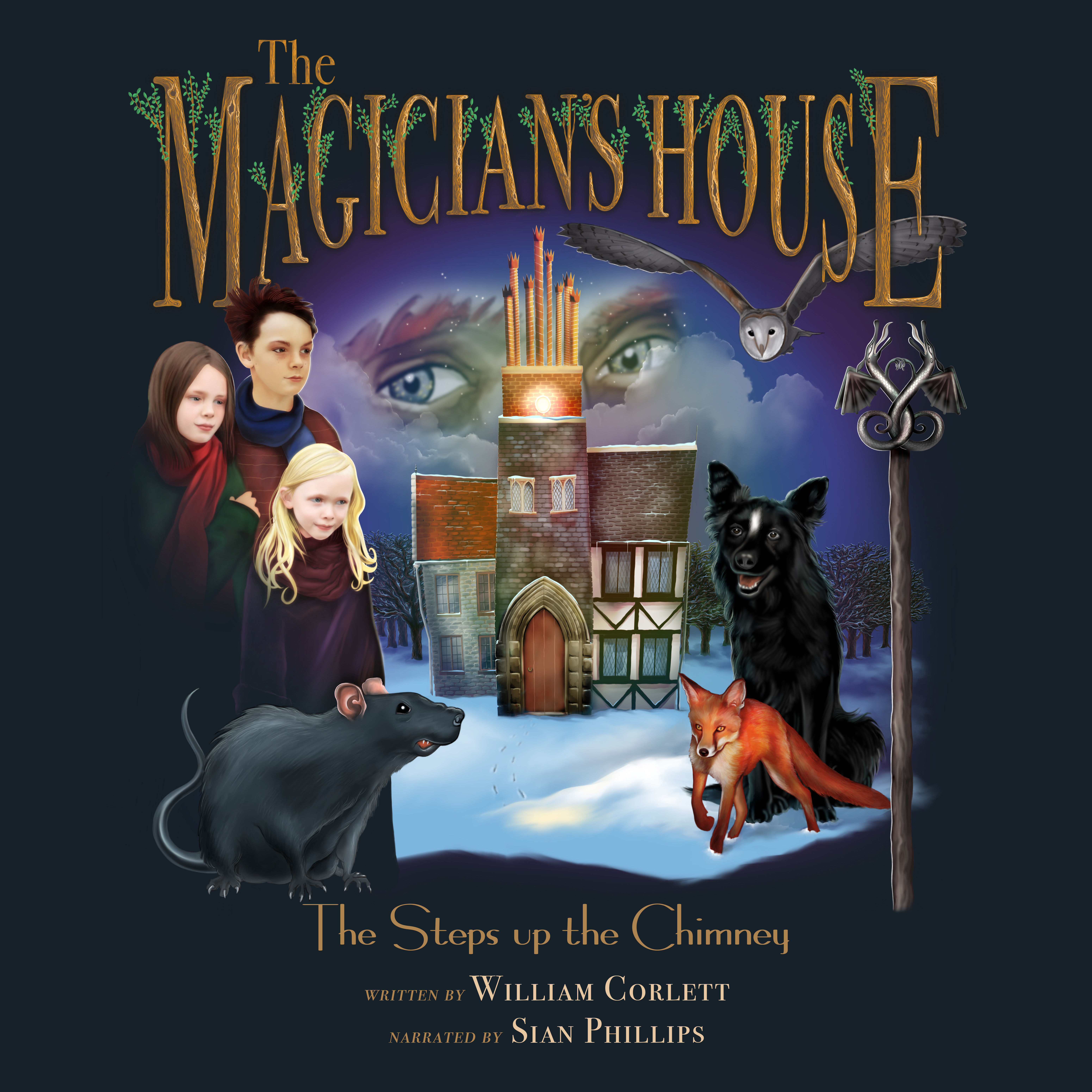 5th December 2019
The Magician's House: The Steps Up The Chimney | Audiobook Available Now
The Magician's House: The Steps Up The Chimney, written by William Corlett, is now available for the first time on audiobook, narrated by Siân Phillips.
This enchanting unabridged audiobook is the first in the Magician's House quartet series which is aimed at listeners aged 8 and above. The book series received critical acclaim, going on to be adapted for television, for which it won an Emmy for the BBC1 series directed by Paul Lynch and featuring Stephen Fry and Ian Richardson. Fans of Harry Potter, The Chronicles of Narnia, fantasy, magic and mystery alike will delight in these enchanting and magical audio book stories.
A successful and much-loved children's author, William Corlett achieved his greatest success with this series of four novels, the characters of which were inspired by three much-loved real life children, called William, Mary and Alice. Corlett is also known for his adult fiction Two Gentlemen Sharing and Now and Then.
Siân Phillips trained at RADA where she was awarded the Bancroft Gold Medal and has enjoyed an extensive film, TV and theater career.
Produced by Alice Dyson-Jones, the real-life Alice from the Magicians' House book series.
Available now from digital retailers, including Audible.