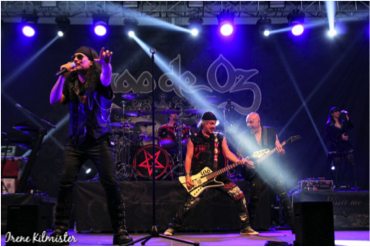 28 February 2019
Industry Update February 2019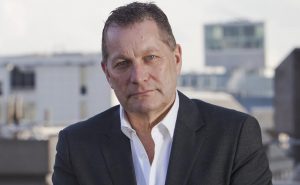 The music industry has got off to a good start this year with streaming still being the darling of newly generated income.
Moving forward into 2019 we see Facebook joining the reporting game with music that is shared and played on its social network. This may surprise regular readers that finally the biggest social network site has woken up to paying for music its users share! Facebook is to pay millions in royalty fees to the music industry to protect its users from copyright violation when they upload videos that have contained illegal uses of songs.  The social network has deals with record labels and publishers that would cover usage costs for its 2 billion monthly users, according to Bloomberg. Until now Facebook has been obliged to remove videos that infringe copyright law, as it is liable for material on its platform in which it did not have rights.
One Media is pleased to announce that it has acquired the music catalogue of Locomotive Records, an independent record label based in Spain. The Locomotive catalogue comprises circa 1,500 progressive, global rock recordings from various Spanish bands, notably including tracks from the highly acclaimed Spanish folk metal band, Mägo de Oz, with whom the Company has entered into a direct artist royalty agreement. Mägo de Oz (Spanish for 'Wizard of Oz'), from Begoña, Madrid, was formed in 1988 and became well known for possessing a strong Celtic influence in its songs, produced by the consistent use of violins and flutes. The band is still active and touring, playing over 60 dates in 2018 across Europe and Latin America, both key areas of growth for the streaming market. The band has 1.3m monthly listeners on Spotify and its top performing tracks, including 'Fiesta Pagana' (with over 100m YouTube streams), 'Molinos de Viento' and 'Hasta Que El Cuerpo Aguante', have become firm favourites throughout Latin America, USA and Spain.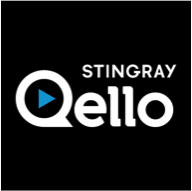 As announced on 15th January One Media has signed a long-term deal for a selection of its' music legend videos to be distributed on Stingray's Qello platform. Qello is the world's leading OTT streaming service for full-length concerts and music documentaries on-demand – reaching users in more than 160 countries. The deal will see a raft of One Media iP content being made available on the platform, including performances from the Royal Philharmonic Orchestra and the London Children's Ballet as well as over 75 episodes of the 'Rock Legends' documentary series. If you have world rights on your video content, contact us and we can add it to the distribution agreement
In case you missed it, or are just still shaking off the Christmas hangover, Universal Music is being sold off. So we will have a new contender in the market-place. Investment Reuters has been grilling its sources to find out who's in the running to acquire up to half of Universal Music Group, as part of parent company Vivendi's planned sell-off. It suggests that investment fund KKR and Chinese music-streaming giant Tencent Music are preparing rival bids. All we know is that whoever ends up owning it will no doubt go native very quickly. Wouldn't it be nice for them to carve out 10% of the business and offer it to the Indies!
Michael Infante, CEO & Founder One Media IP.