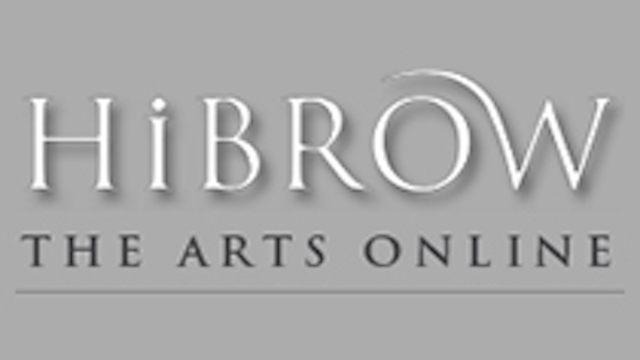 8th July 2016
One Media Acquires Prestigious Digital Library of Arts Programming
HiBrow Productions TV & Music
Exclusive Digital Exploitation License Agreement
One Media iP Group Plc is pleased to announce that it has entered into an exclusive long-term digital exploitation license agreement with HiBrow Productions TV & music.
HiBrow Productions was founded in 2008 by the London based Scottish film director Don Boyd, who gathered a wide and eclectic range of prestigious professionals from the international arts industries, the HiBrow 'Curators' whose remit was to create high quality arts content exclusively for its website www.hibrow.tv.
The company's experienced film-making teams have produced over 200 hours of original High Definition digital video content featuring numerous internationally acclaimed artists such as Joanna Lumley, Simon Callow, Brian Cox, Gary Kemp, Mike Leigh, Danny Boyle, Boris Johnson, Darcy Bussell, Phil Davies, Sebastian Foulkes, John Le Carre, Philip Pullman, Rupert Everett to name just a few with content spanning genres and specialties from across the arts spectrum, authors, actors, dancers choreographers, conductors, musicians, directors and designers all feature in this best of breed collection. It has enjoyed successful associations and partnerships with several major institutions including the BBC and Sky Arts. In November 2013, HiBrow was awarded a significant grant by the Arts Council England to support its 2014/16 production programme. An award that clearly recognised the significance of HiBrow's contribution to the art world through the content it was creating.
The deal with One Media will ensure this relatively unexposed and unexploited content will now be made available to larger audiences via its digital audio and video routes to market which include YouTube, Amazon and its 600 digital stores such as iTunes, Spotify, Deezer and Google Play. Exact release plans are still to be announced but along side broadcast opportunities, fans can look forward to exploring 'The HiBrow Music Sessions' and 'The HiBrow Spokenword Collections' on consumer sites.
Michael Infante commenting on the deal said, "The HiBrow catalogue is a varied collection of content ranging from the Edinburgh Festival, the Quadrophenia Reunion to large orchestral works both classical and light. It features 'close up' interviews with the great and the good of the Art World, to leading composers in music and authors of great literary works. It gets behind the scenes of fashion and broadcast, making this collection the most amazing insight to the 'Arts' available today. Contemporary in his approach, Don Boyd has been the architect to an amazing evolving catalogue of film that drills down deeply under the surface of the Arts. Establishing a market for these masterpieces is both a privilege and an honour."
Don Boyd, HiBrow's Artistic Director, commented: "One Media's talented team are proving that intelligent exploitation and marketing of digital content via the internet can broaden audiences and provide revenues in a very competitive arena dominated by vast conglomerates with massive resources. I am delighted to be working with kindred spirits who share my passionate belief that there are significant audiences for arts programming globally. I am confident that One Media will help HiBrow reach out to fans globally as HiBrow contines on its quest to serve a public hungry for previously inaccessible high quality cultural experiences."
Visti the official HiBrow website to view this amazing cultural collection of visual content http://www.hibrow.tv/theatre/index.html or YouTube: https://www.youtube.com/user/HiBROWser