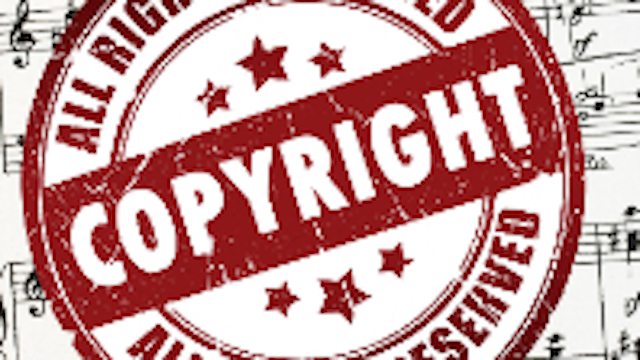 20th May 2016
Hadaway Income Successfully Intercepted
Federal Court Court
Judge Rules in Favor of One Media iP
In September last year One Media announced that the Federal Court in Nashville Tennessee had issued a judgment for the sum of $781,846.32 USD (seven hundred & eighty one thousand, eight hundred and forty six dollars and 32 cents) (which includes costs of $9,928.82 USD) in favour of One Media iP Ltd against the HHO entities and Henry Hadaway personally for the wilful infringement of 1,466 (one thousand four hundred and sixty six) recordings from the Point Classics catalogue owned exclusively by One Media iP Ltd.
Having explored its legal options with regards to enforcing the award made by the Federal Court in Nashville Tennessee, One Media is pleased to update that it was informed by the Criminal Investigator's office of the United States Marshal of the Southern District of New York that it has successfully intercepted $44,585.94 of income due to Hadaway by its New York-based distributor from its on-going digital music exploitation within the United States.  The Company is aware that Hadaway is now attempting to re-litigate the aforementioned judgment in Nashville Tennessee.
Michael Infante Chairman & CEO commented, "The Hadaway defendants have had ample time to defend this matter. They were served in accordance with the Hague Convention and a judgment against them was obtained in the State of Tennessee in accordance with US Law. They have had over two years in which to make legal representations in this case. They chose not to engage in the proceedings. Eight months have now passed since the ruling and the Group has been successful in its first collection of monies. One Media will robustly defend this attempt to undermine the judgment. In the meantime the United States Marshals Service will continue to enforce further collections of monies to satisfy this judgment."
Point Classics is currently one of the leading digital classical music catalogues and comprises many of the great masterpieces by the world's greatest composers. Works composed by Vivaldi, Verdi, Tchaikovsky, Strauss, Smetana, Schumann, Schubert, Rossini, Ravel, Pachelbel, Mozart, Hadyn, Handel, Dvorak, Brahms, Bizet, Beethoven, Bach and Albinoni to name just some of the 100 composers within the catalogue of rights.
The catalogue comprises of over 4000 recordings it is widely used (under strict license) for digital, physical and synchronization purposes. Point Classics operates a digital web site for music supervisors and licensees alike whereby the content is regularly exploited on a B2B basis. (www.pointclassics.com)